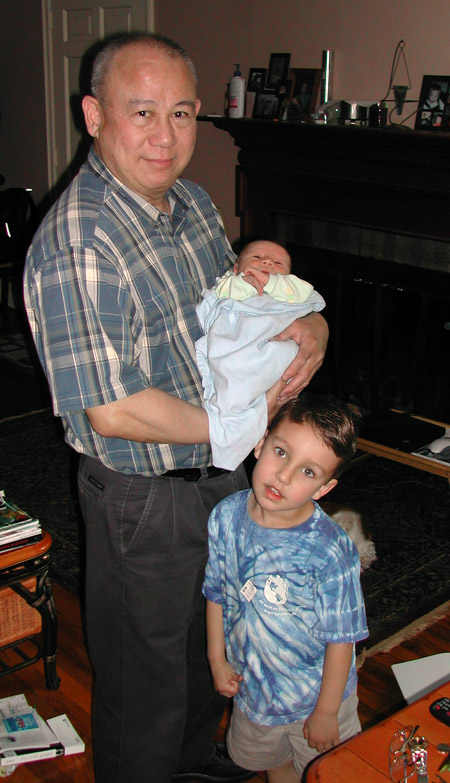 This picture was taken when Grandpa and Grandma Jalbuena were visiting to take care of Noah while the family got used to our new member, Tess, who was born May 5. Grandpa and Grandma J. are big favorites of Noah, who really enjoyed showing them all the new things he'd learned since Christmas time 2003.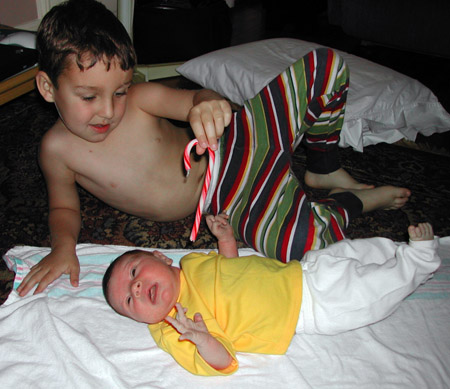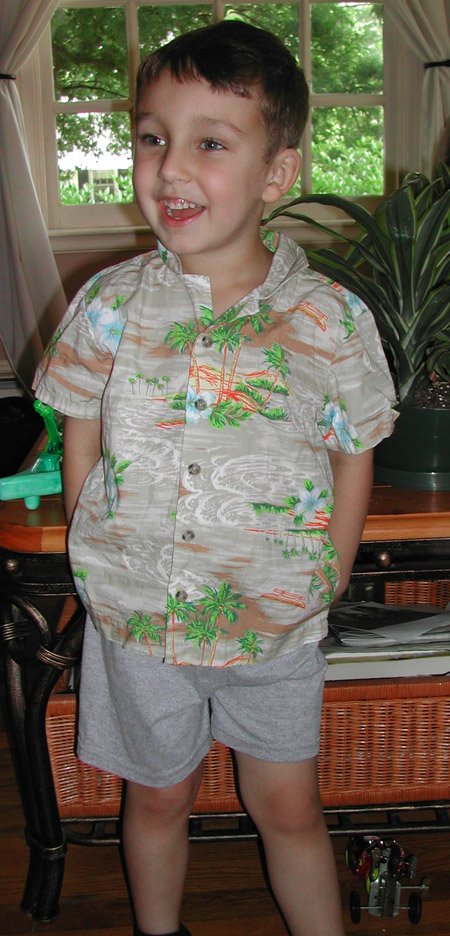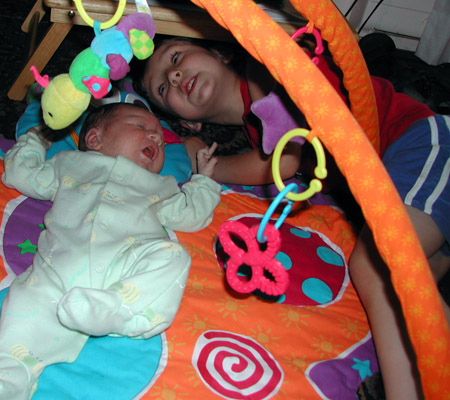 You can see Noah is already interested in teaching his baby sister about the world, which thankfully includes sugar.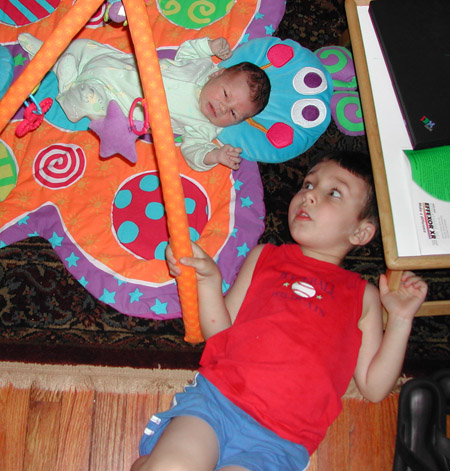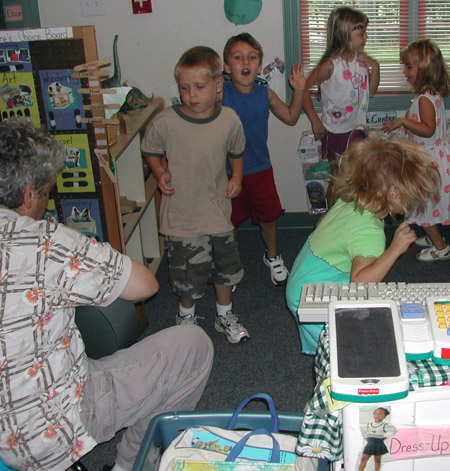 This picture is taken of Noah dancing with his friends at a party celebrating his last day at Bright Horizons preschool. Noah has graduated and is moving on to a year with Tess and his mom, but will be very busy. The week of July 5, he'll be going to camp at the Museum of Life and Science up the street to learn about dinosaurs. The week after that is Insect Week, and in the year to come he'll be learning lots of things, getting a stretching sabbatical before Kindergarten begins in August 2005.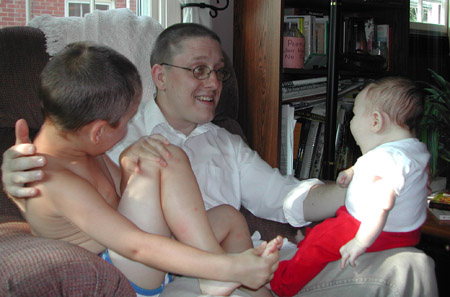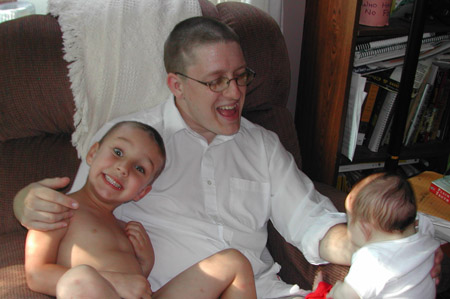 These pictures were taken on July 5, 2004, which is Tess' two-month birthday. James sung to Tess for almost a half-hour before she got bored, with Noah getting into the act here toward the end, helping James to sing "Down by the Bay" (Have you ever seen a dog shaped like a log? Have you ever seen a cat wearing a hat? Have you ever seen a tree bent down on one knee?). During this song, Tess started "singing" back, making noises rhythmically, and that really excited Noah, as you can see. Noah has been approaching Tess in one of two ways... either on tiptoe, patting her shoulder and very quietly murmuring, "There, there, it's all right...," or jumping in front of her face and showing how many angles his head can shift to within a two second period while yelling "LeeLeeLeeWHOMPWHOMP." Tess won't need to say no to drugs later on; she's having her mind-expanding experiences right now! Thanks, Noah.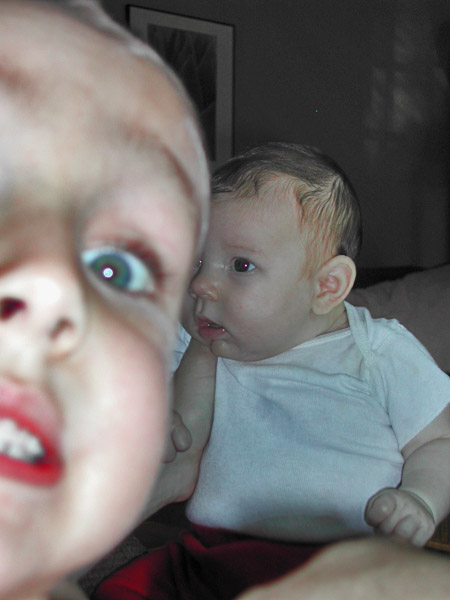 Hmmm. Is Tess going to need to compete with Noah for attention in this family?